Tutorial: How to Use GameSir F8 Pro Snowgon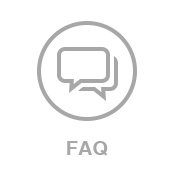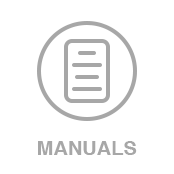 Instructions 
Adjust the vertical height of the joystick in the mounting slot according to players

'

own control habits. (It can also be turned up or pulled out if not necessary.)
Stretch the left and right grip and install the phone on the F8 Pro. (Ensure the cooling zone fits closely to the back of the phone.)
Plug the Type-C end of the power cable to the F8 Pro charging port (Type-C interface) and the USB-A end to the power adapter (NOT INCLUDED).

Turn the power switch to

"

ON

"

to start F8 Pro. The power indicator and RGB backlight also light up at the same time.

Now, you

'

re welcome to freely play games on the tangibly icy phone.
If necessary, the metal holder hidden on the back can be unfolded as the phone holder on the desk.


Note:
The joystick may not work properly when using a thick screen protector.
The amount of joystick movement (one side) is 3mm. It is not recommended to use it when the game needs a larger movement.
FAQ
Does it need to set up Bluetooth or additional software?
No. Just connect power, switch "ON" and you can play.
Can it be used wirelessly?
  No. It has no built-in battery and can only use wired connection. However, for portable use, you can connect it with your charge pal.
Does it support playing while charging?
  Yes, there is reserved space for the charging interface.
Can it be used with phone protection cover?
   The cooling effect is better without a phone protection cover.
Is the headset supported?
   Yes, there is reserved space for the headset. Only if the headset cable can be passed through it, then the headset is supported.
How long does it need for cooling down the phone?
  1 second after well-connected.
Is the fan noisy?
  It's common that there will be noise on any fan. However, the fan on F8 Pro is equipped with noise reduction technology, reaching as low as 32 decibels.
How about the phone compatibility?
  It's compatible with both Android & iOS phones, up to 173mm in length.
Can the backlight be changed?
  No, it can't.
What's the lowest temperature it can reach?
   The GameSir Lab tested at an ambient temperature of 25℃, under which the temperature of the heat dissipation surface was as low as 5℃. The cooling effect may vary due to different using environment. Please refer to the actual situation.
What are the differences between GameSir F8 Pro & other similar phone coolers?
GameSir F8 Pro is the world's first phone cooler that combines the handgrip and the cooler, providing users with a better handheld gaming experience while cooling down the phone.
Does it cool down a phone by the fan?
    No, it works based on semiconductor refrigeration. The fan is used to cool down semiconductor.
Note:
There may be droplets when removing the phone from F8 Pro, which is normal due to refrigeration.