GameSir X2 Mobile Gaming Controller Bluetooth Version


GameSir X2 Bluetooth Mobile Gaming Controller
After the huge success of the GameSir X2 Type-C mobile gaming controller, we are bringing the GameSir X2 Bluetooth version to the market. It's a universal mobile gaming controller which is compatible with both Android and iOS mobile devices. This is another smart game controller which is perfect for cloud gaming, and iOS users will be able to enjoy Apple Arcade and MFi games. It can be easily attached to the phone, and ergonomically fits on the hand. GameSir X2 Bluetooth brings modern technology to mobile gamepad that will help the users improve their gaming experience.
Best Gamepad for both Android and iOS Platforms
Following on from the success of the GameSir X2 Type-C mobile gaming controller which was designed to give users an outstanding cloud gaming experience, GameSir has updated the X2 to give and bring this innovative mobile gaming experience to everyone. Now equipped with Bluetooth, the X2 Bluetooth version supports both iOS and Android devices.
Outstanding Cloud Gaming Experience on Phones
The emergence of cloud gaming may be a sign of a change in future games, and GameSir X2 is ready for this. Support multiple popular cloud gaming platforms such as Microsoft xCloud, Xbox Game Pass, Sony PlayStation Now, Google STADIA, NVIDIA GeForce Now, Parsec, LiquidSky, Vortex, etc. GameSir X2 is now compatible with most cloud games and can bring you an outstanding experience.
Play Apple Arcade and MFi Games
The specialty of GameSir X2 Bluetooth is, it is also compatible with iOS along with Android. Now gamers can use GameSir X2 Bluetooth to play Apple arcade games. Not only that, GameSir X2 Bluetooth also supports MFi certified games.
Easy to Attach and Detach the Smartphone
Align the phone on the right side of the GameSir X2 Bluetooth, and then pull the left side of the gamepad to install the phone in the fixed position of the gamepad. You can see how easily the phone is attached to the GameSir X2 Bluetooth. Similarly, you can easily detach the phone from the gamepad.
Support Phones up to 173mm in Length
Smartphones are getting bigger and bigger to keep pace with the times and add more technology. Therefore, we have made the GameSir X2 Bluetooth that can support mobile phones up to 173mm in length.
Micro Mechanical Buttons for Quick Action
The GameSir X2 series is determined to become the most trusted partner of players in the game, so we have been working hard to improve product quality and user experience. For example, the service life of the micro switch button is up to 3 million times.
Soft Rubber Grips Ergonomically Fit the Hand
The GameSir X2 Bluetooth has soft rubber grips that provide handheld comfortable feelings. It will ergonomically fit the hand and give you the right comfort while playing.
Creative and Modern Design
GameSir X2 Bluetooth brings modern technology in mobile gamepads, which can help you improve your gaming experience in many ways.

A. X2 is equipped with esports class joysticks, comparable to professional-level controllers.

B. Between the phone and X2, we have reserved a gap to ensure air circulation, so that the phone can maintain good heat dissipation.

C. X2 has a screenshot button, gamers can keep the best game moments anytime.
Long Life 500mAh Battery for Long Time Gaming
GameSir X2 Bluetooth has a powerful long life 500mAh battery, which can bring you longtime non-stop gaming experience.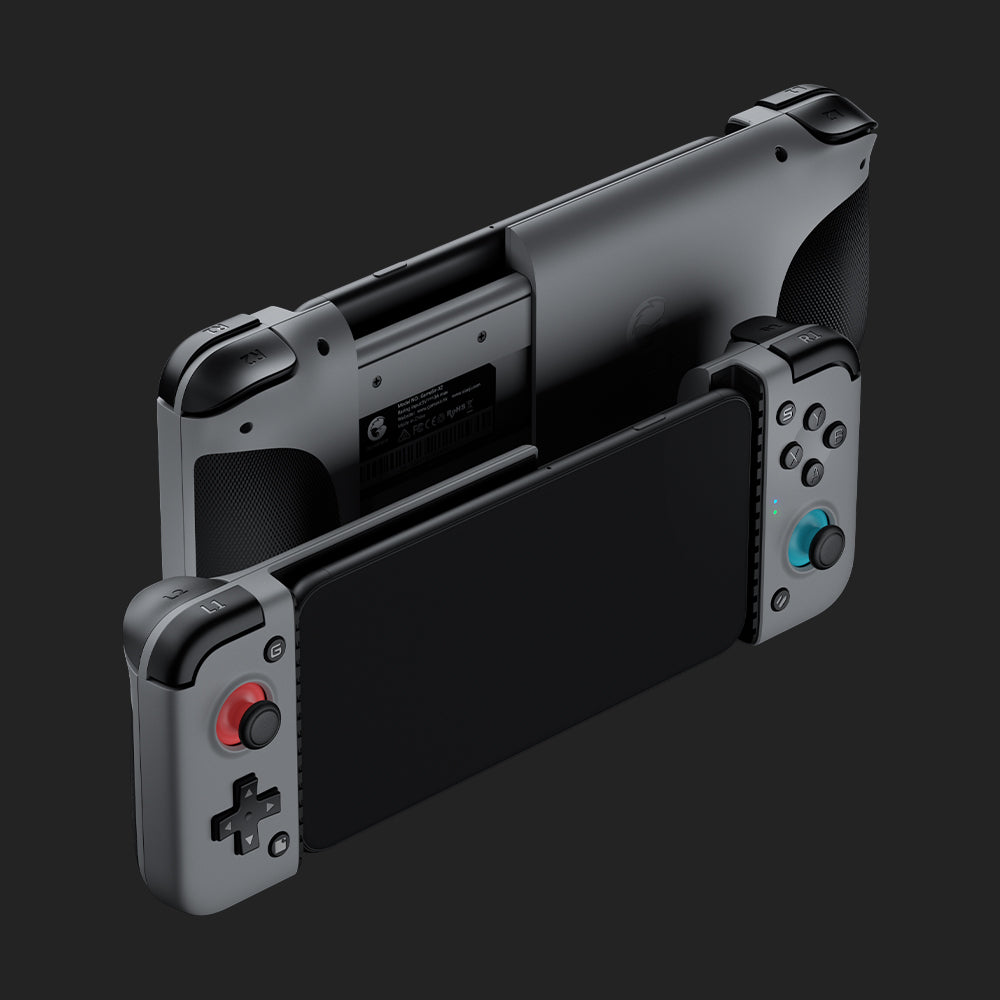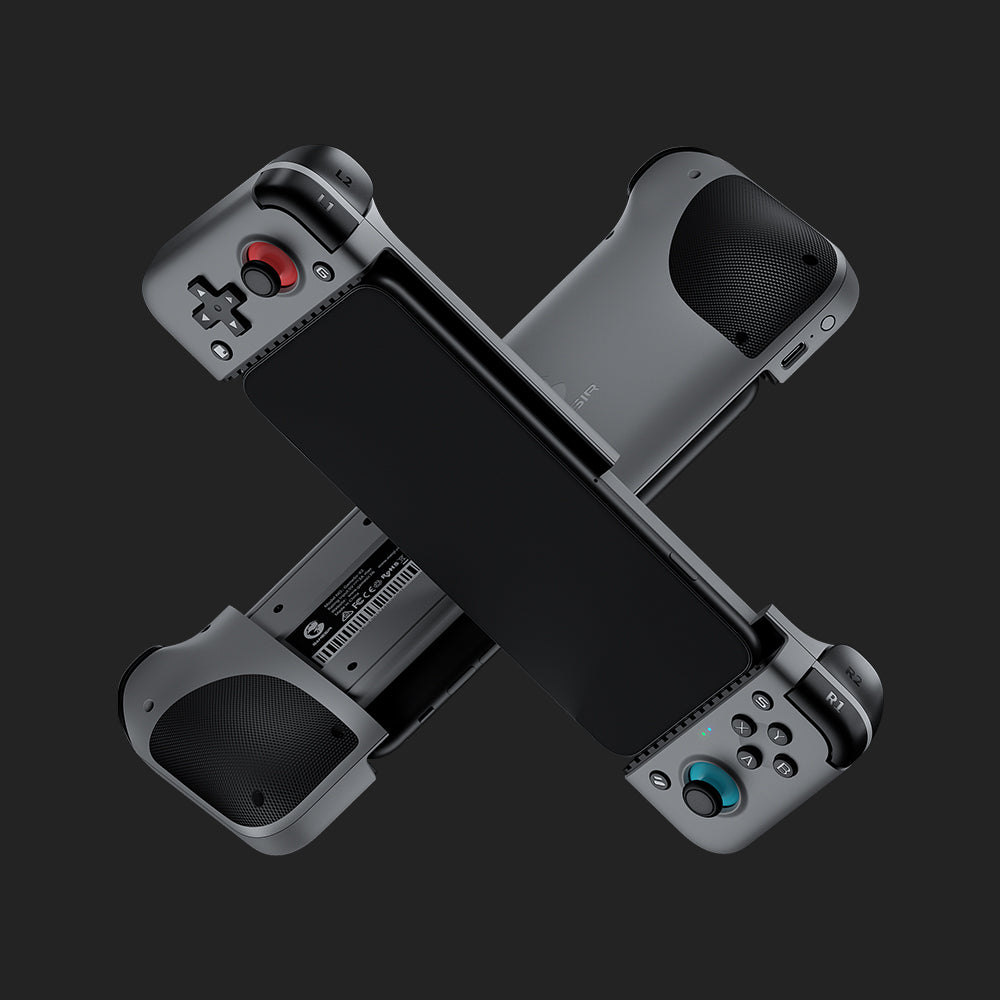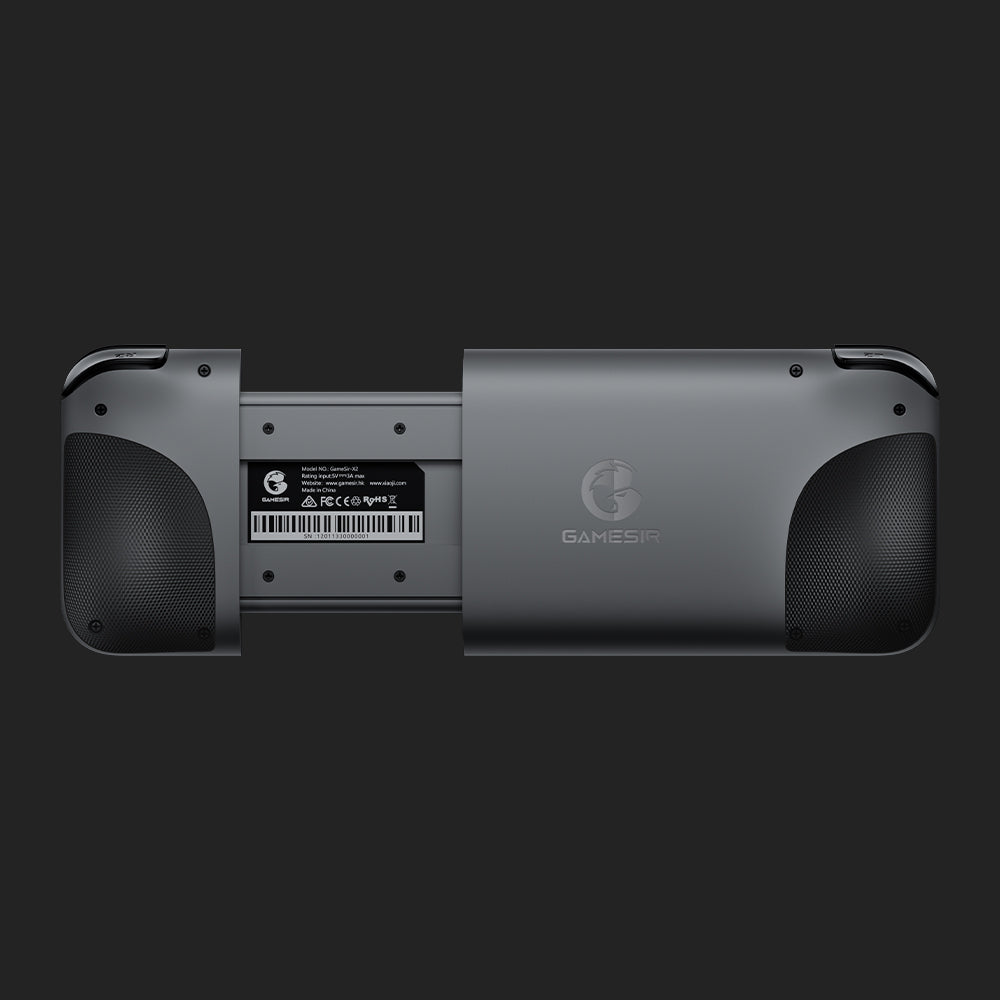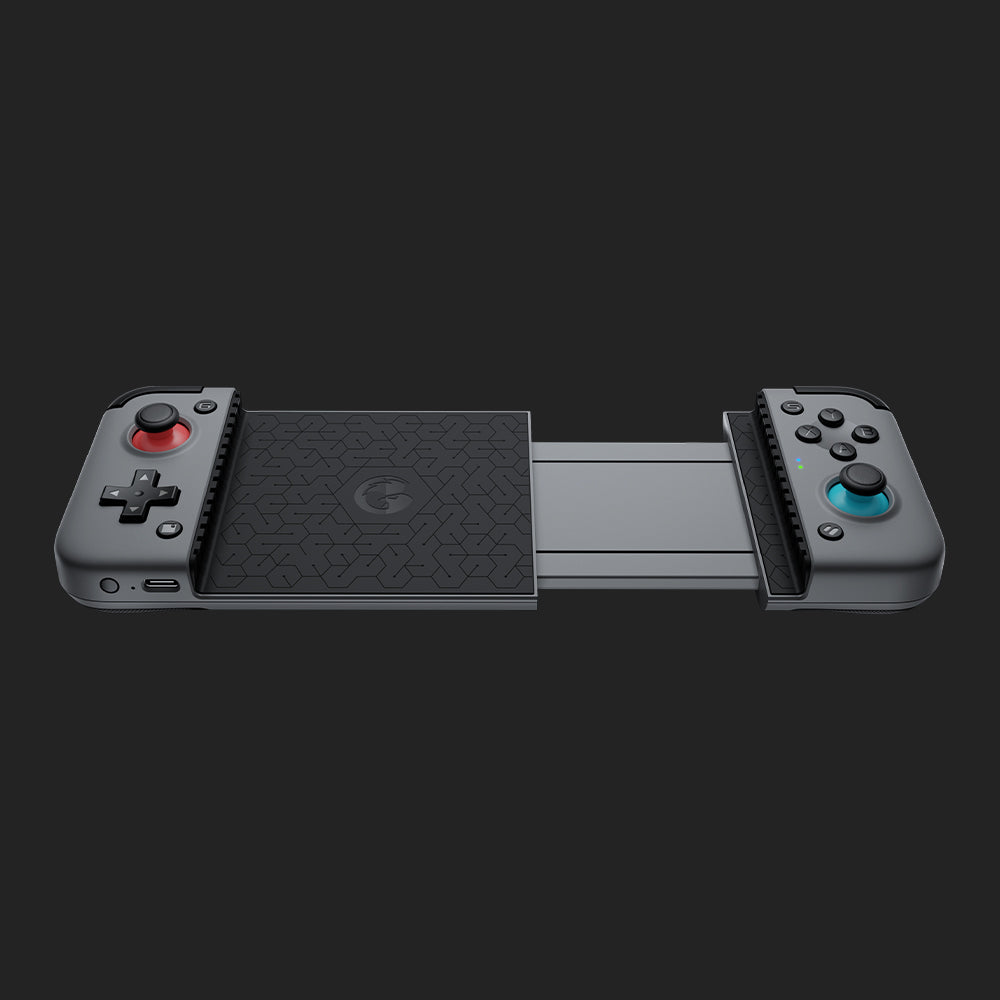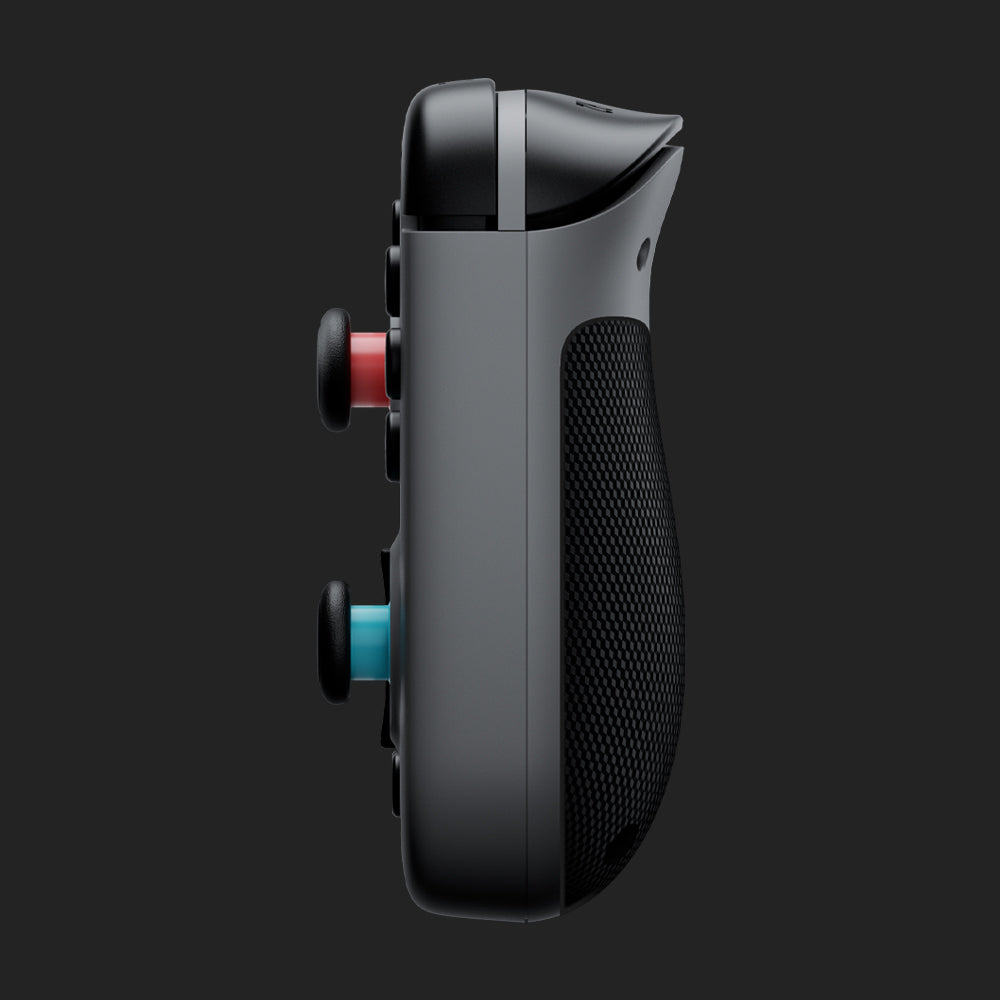 Tech Specs
Brand: GameSir
Model: X2 Bluetooth
Connection: Wireless
Wireless Technology: Bluetooth 4.2
Working Platforms: Android (Android 8.0 or later) / iOS (iOS 13.0 or later)
Compatible Game Type: Cloud Gaming
Compatible Mobile Phone Size: less than 173mm in length
Screenshot Button: Yes
Micro Switch Button: Yes
Battery Capacity: built-in 500mAh rechargeable Lithium battery
Connectivity: Type-C
Package Size: 204*106*55mm
Gross Weight: 384g
UPC: 754909920616
In the Box
1* GameSir X2 Bluetooth Mobile Gaming Controller
1* Carrying Case
1* Type-C Cable
1* User Manual
Compare GameSir X2 all versions
Special Note:
 
1. Brazilian customers please remember to provide the CPF ID IN THE SPECIAL INSTRUCTIONS BLANK OR ADDRESS LINE
which is required by Brazil customs, we can't ship without it.
2. Middle East customers please enter your address in English.
3. HK customers please enter your address in Chinese.

New Shipping System
We now can deliver to more than 180 countries and regions in the world!

Also, click the button below to go to the official GameSir store on AliExpress to purchase is ok. Welcome to the GameSir store!