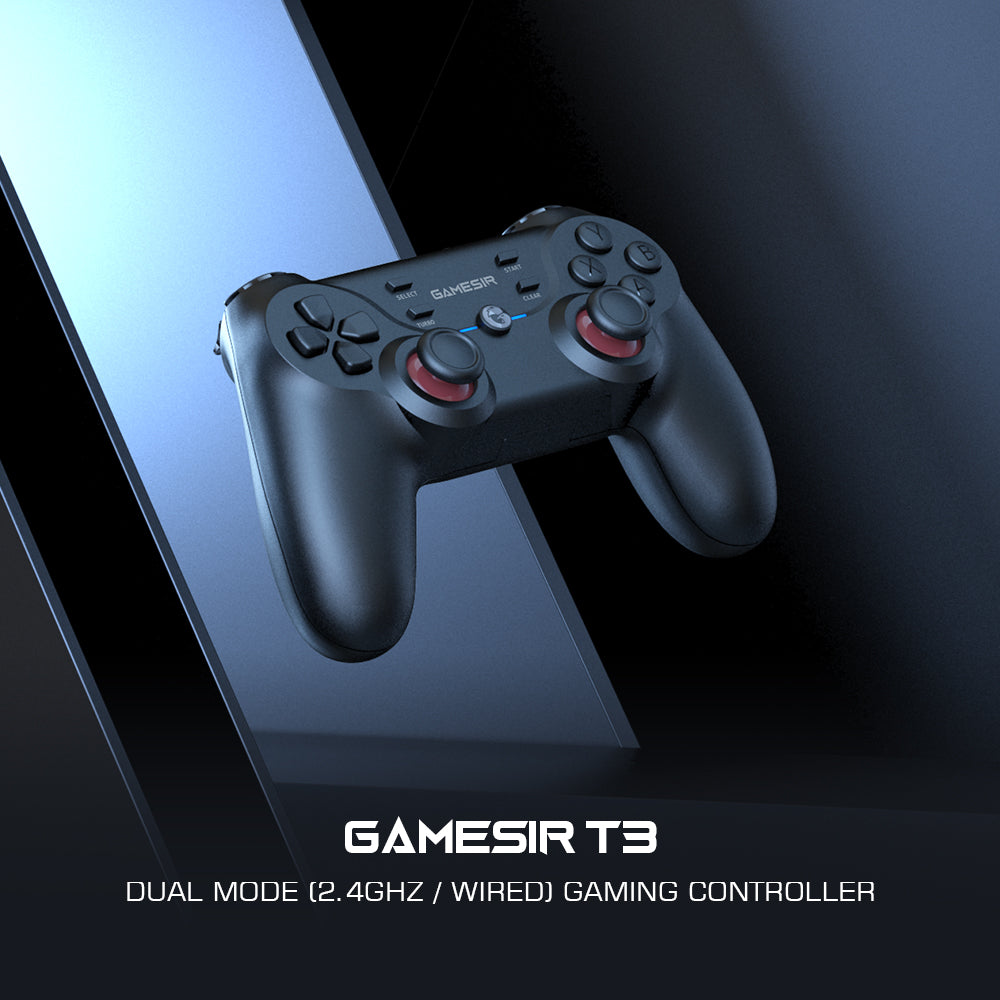 What's more relaxing than cozy couch gaming in front of bigger screens?
With wired (1.8m cable) & wireless connection, T3 remains
a solid partner even in your large living room or gaming room, ensuring an immersive TV or PC gaming world.
Besides, its up to 40-hour robust battery life allows you to have fun as long as you wish.
Equipped with asymmetrical dual motors and linear trigger buttons,
T3 can take you to real gaming battles right away even if you're
sitting in a comfy couch.
So sit back, enjoy bigger screen, have greater fun with T3.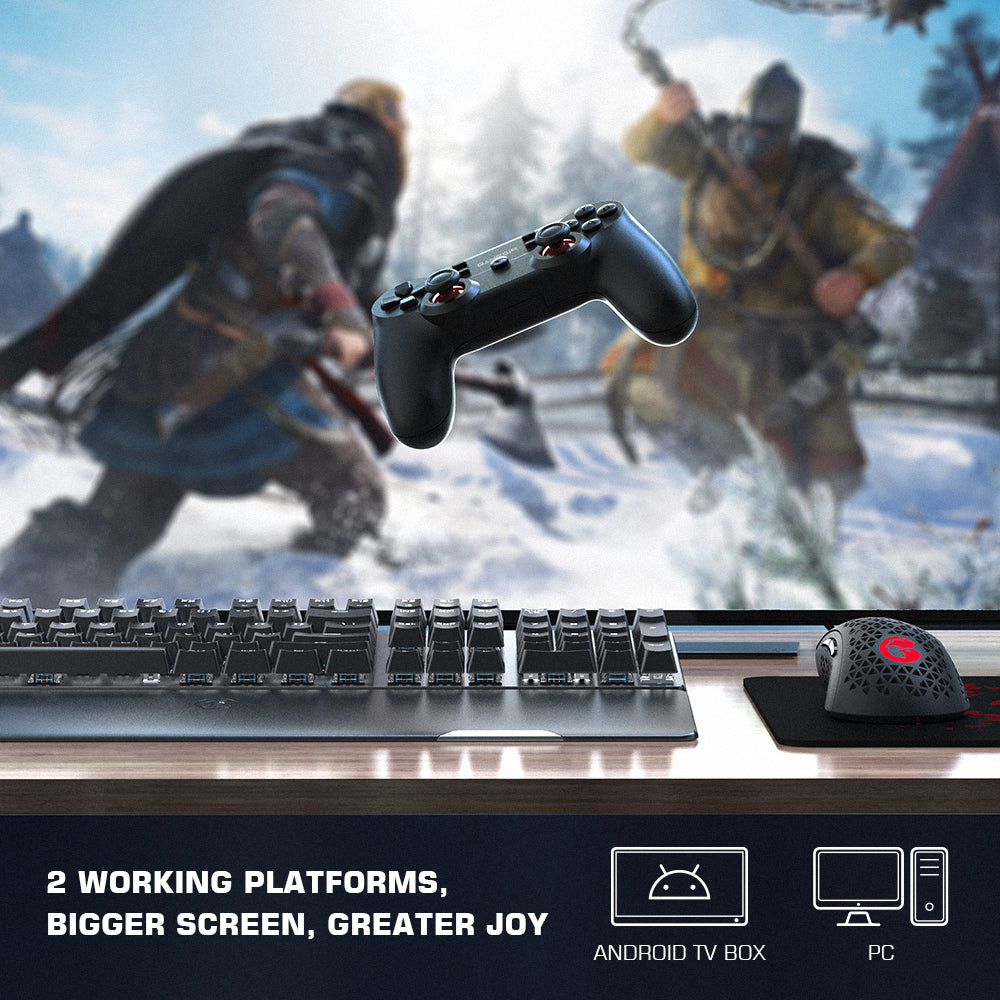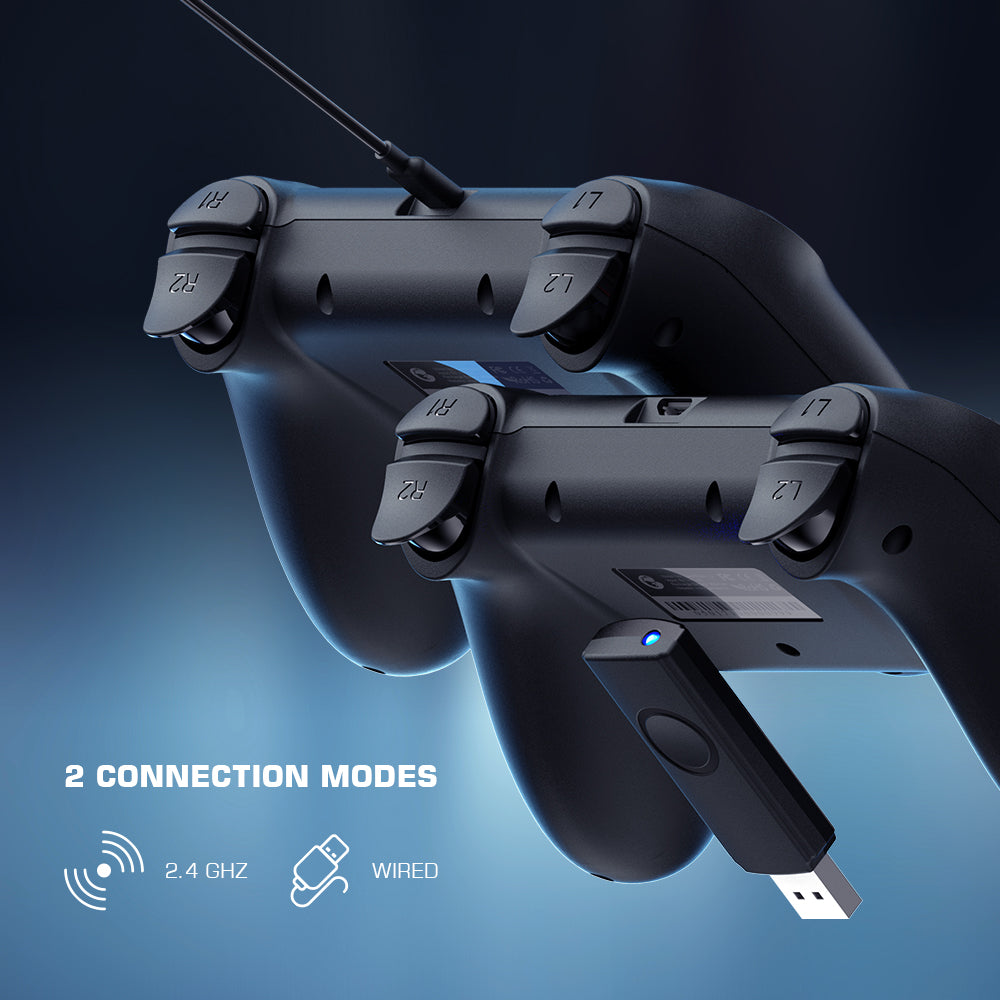 Dual mode connection, support PC & Android TV box
Wired, or Wireless, that is the question.
However, being a dual mode controller, T3 makes it not a question for gamers to enjoy the
freedom to switch from a wired to wireless controller.
Besides, the compatibility with PC & Android TV box makes it an ideal gaming companion for your cozy couch gaming, be it through
the attached 1.8m cable or 2.4GHz wireless receiver (up to 10m transmission distance).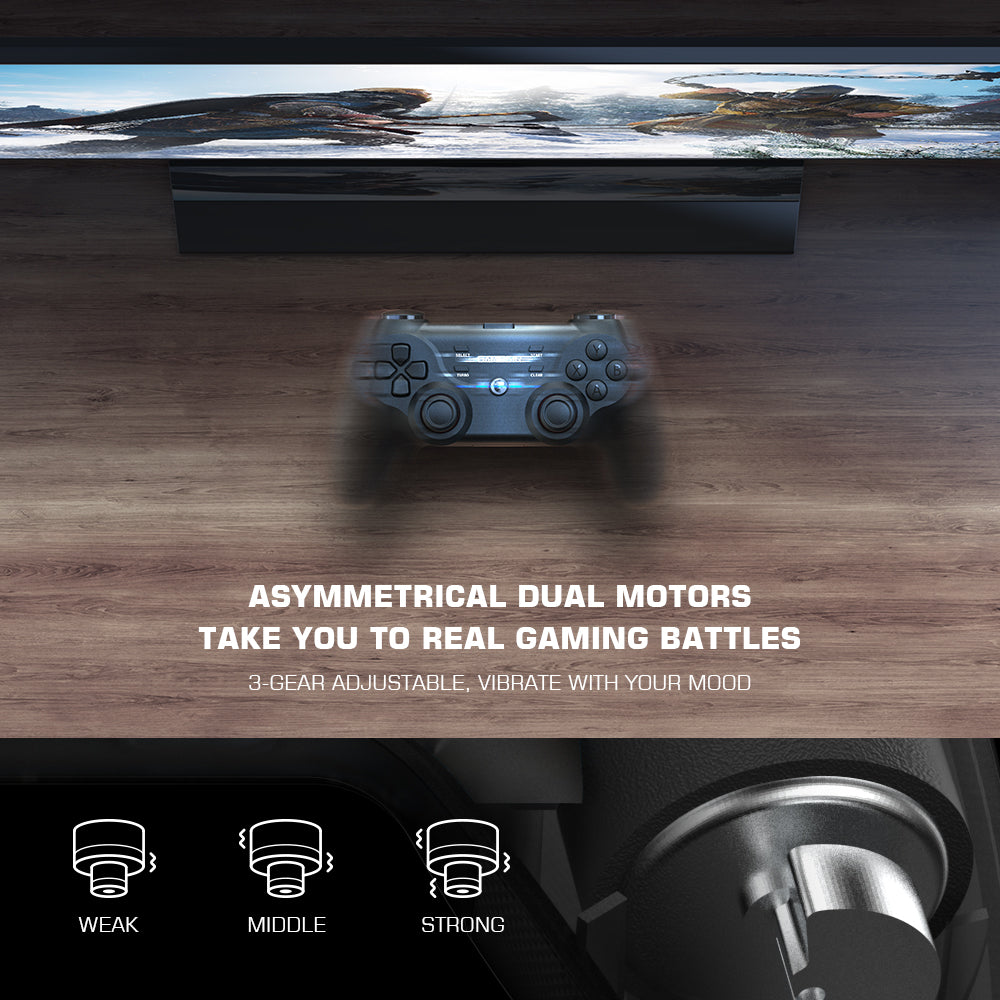 Asymmetrical dual motors take you to real gaming battles
Equipped with asymmetrical dual motors,
T3 offers a more dynamic and delicate vibration by creating different vibration strength on
the left and right grips.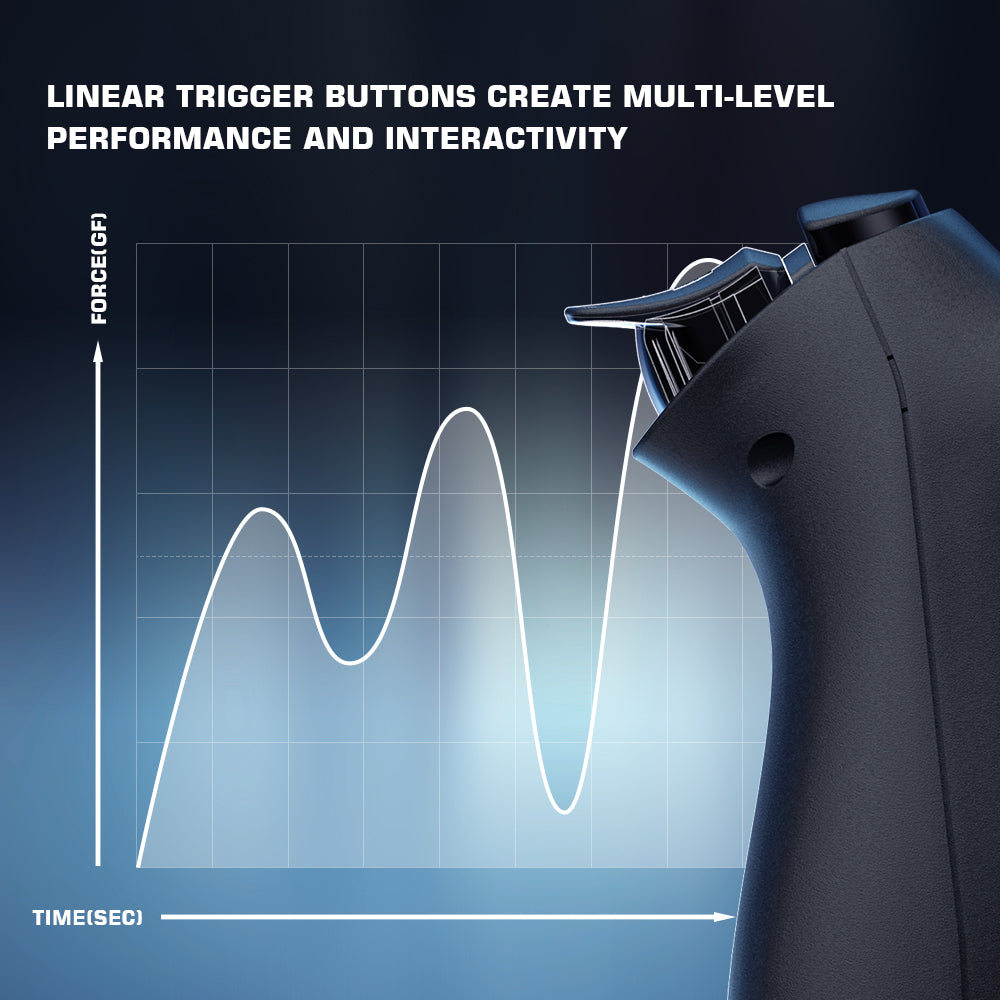 Linear trigger buttons create multi-level performance and interactivity
Linear trigger buttons allow you to control in-game speed or strength by adjusting your tension on them
in response to the gameplay,
thus realizing multi-level performance and interactivity in games.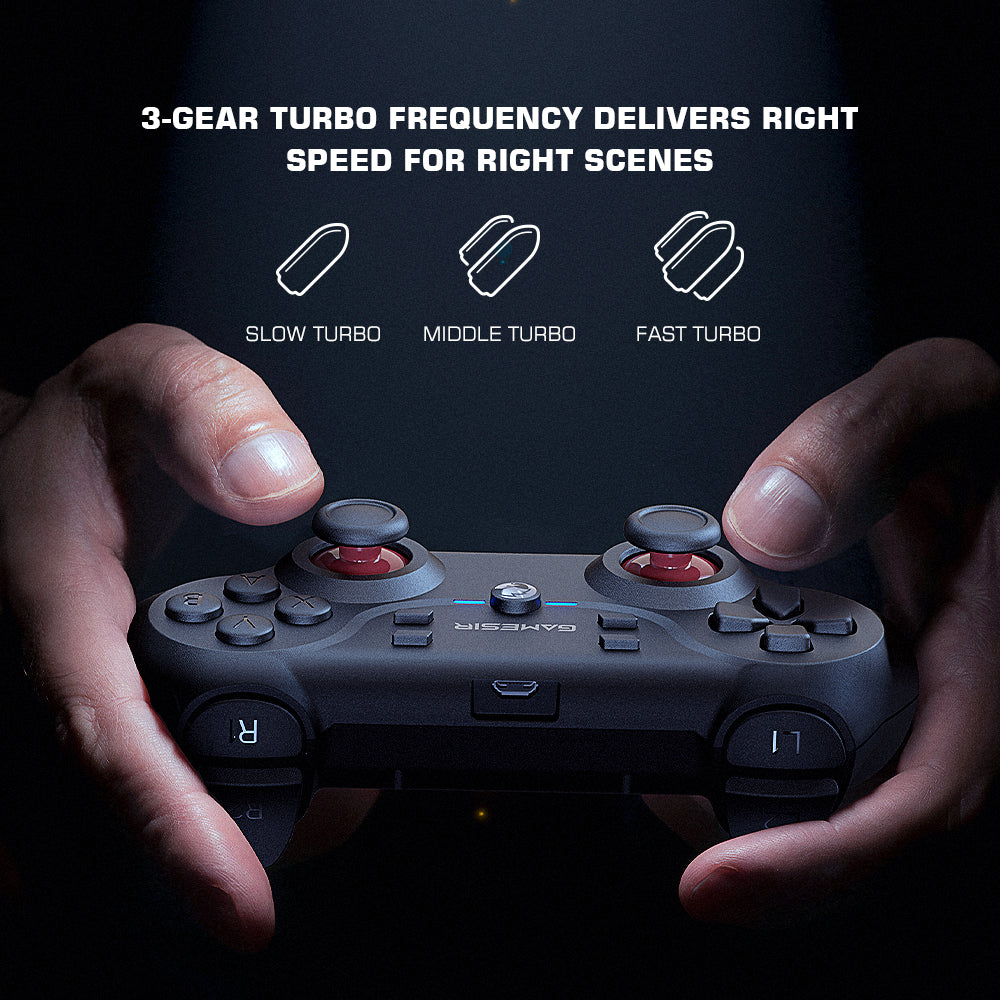 3-gear Turbo frequency delivers right speed for right scenes
With 3-gear Turbo speed to choose from, T3 helps gamers change to different speed while gaming.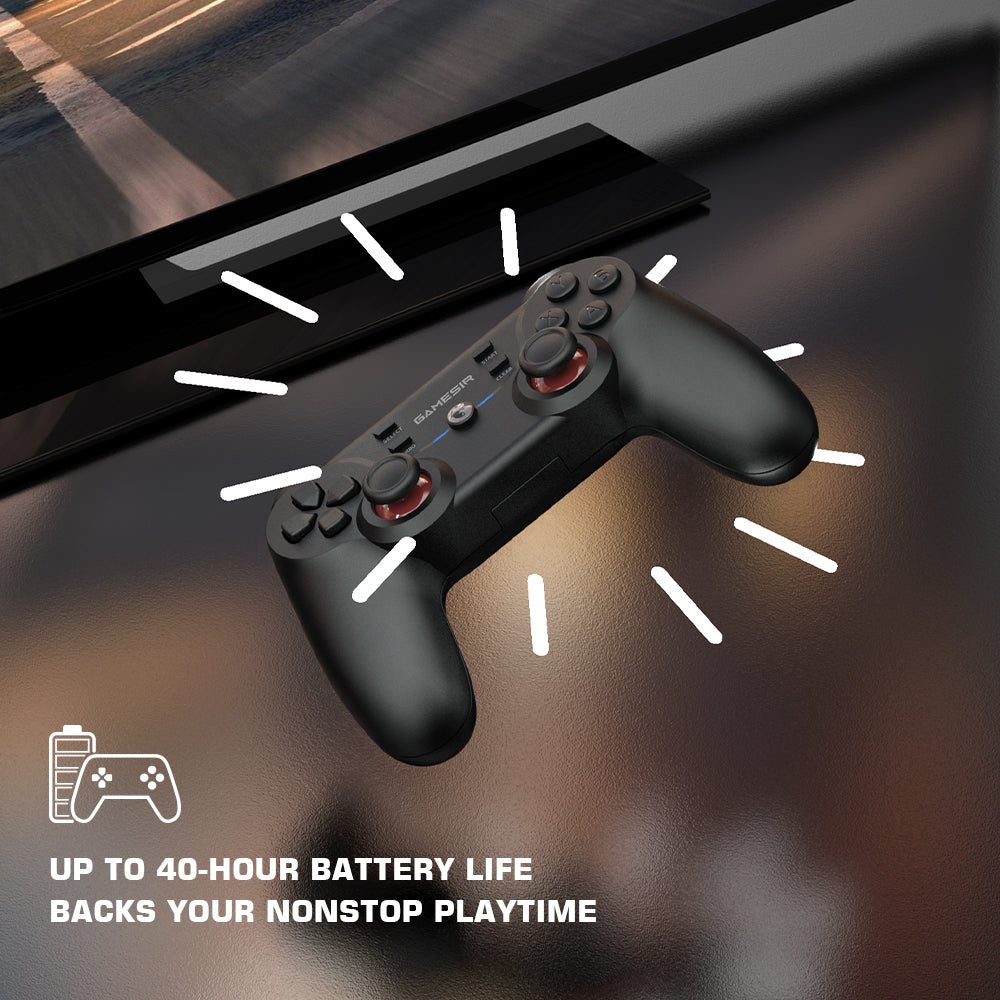 Up to 40-hourbattery life backs your nonstop playtime
Built-in with a 400mAh lithium battery, T3 can provide up to 40-hour battery life.
It helps gamers escape low battery anxiety and
gamers ultimate gaming experience.
Tech Specs:
Working Platform: Windows 7/10 or above, Android TV Box (Android 9.0 or above)
Connection: 2.4GHz Wireless / Wired
Vibration Motors: Yes
Battery: 400 mAh rechargeable Lithium battery
Product Size: 162*102*67 mm / 6.38*4.02*2.64 in
Cable length (Wired Mode): 1.8 m / 5.91 ft
Package Contents:
GameSir-T3 *1
Micro-USB Cable (1.8 m) *1
2.4GHz Wireless USB Receiver *1
User Manual *1
Certification *1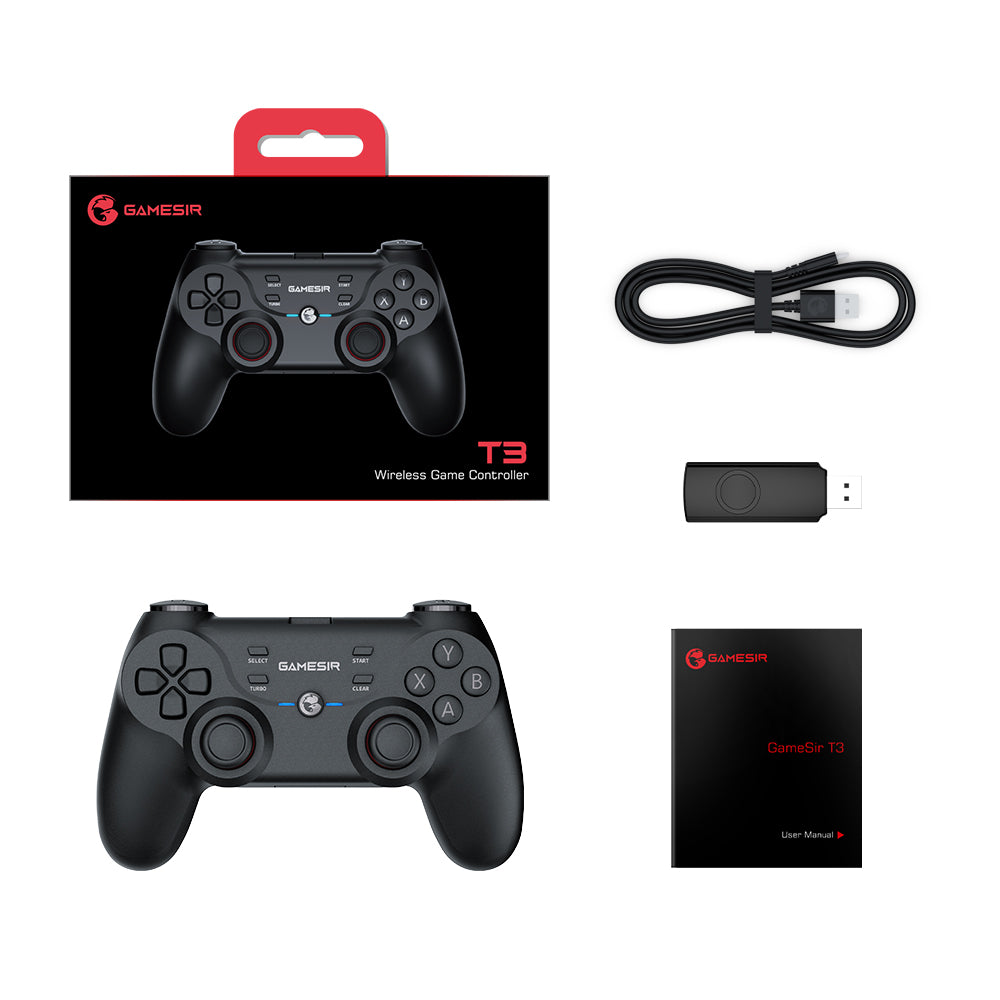 Special Note: 
1.  Brazilian customers please remember to provide the CPF ID IN THE SPECIAL INSTRUCTIONS BLANK OR ADDRESS LINE
which is required by Brazil customs, we can't ship without it.
2. Middle East customers please enter your address in English.
3. HK customers please enter your address in Chinese.
 New Shipping System
We now can deliver to more than 180 countries and regions in the world!

Also, click the button below to go to the official GameSir store on AliExpress to purchase is ok. Welcome to the GameSir store!