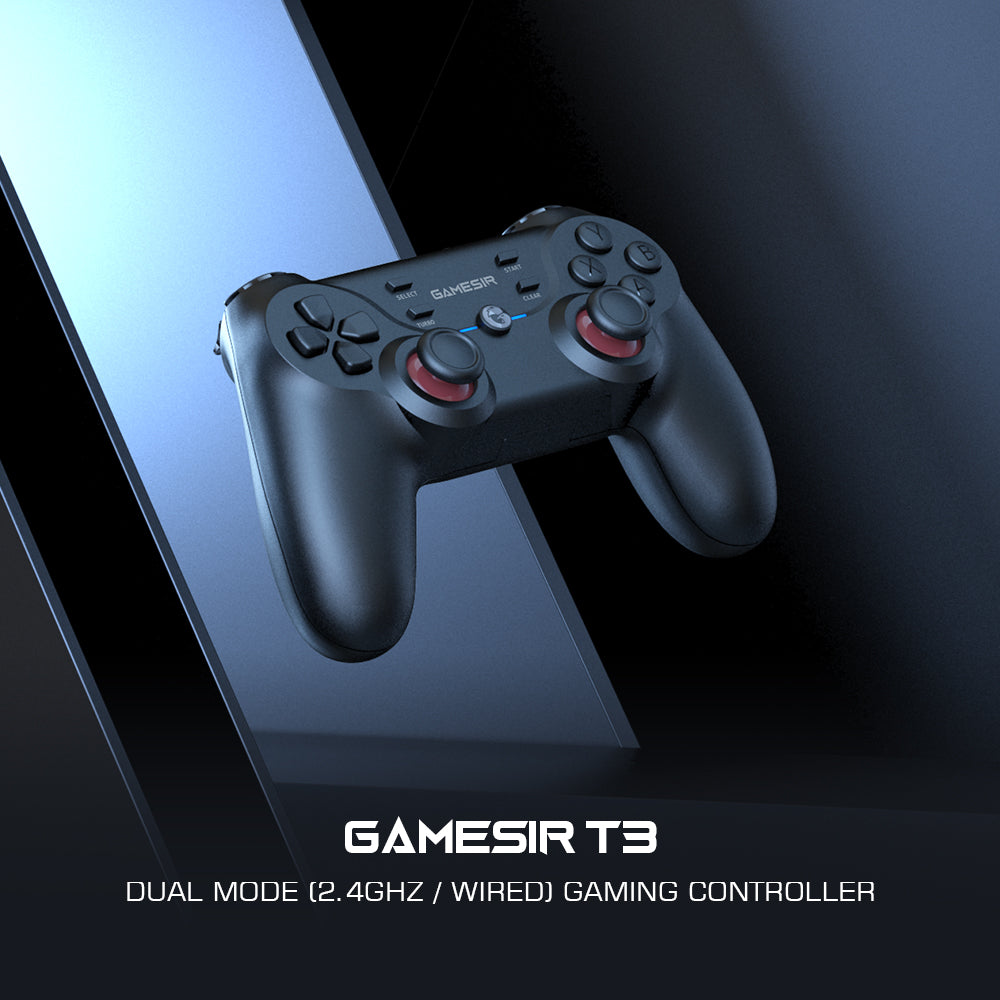 有什么比在大屏幕前舒适的沙发游戏更让人放松的呢?
通过有线(1.8m 电缆)和无线连接,T3 保持不变
即使在您的大客厅或游戏室中也是一个可靠的合作伙伴,确保身临其境的电视或 PC 游戏世界。
此外,其长达 40 小时的强劲电池续航时间让您可以随心所欲地玩得开心。
配备不对称双电机和线性触发按钮,
T3 可以立即带你进入真正的游戏战斗,即使你是
坐在舒适的沙发上。
所以坐下来,享受更大的屏幕,享受 T3 带来的更多乐趣。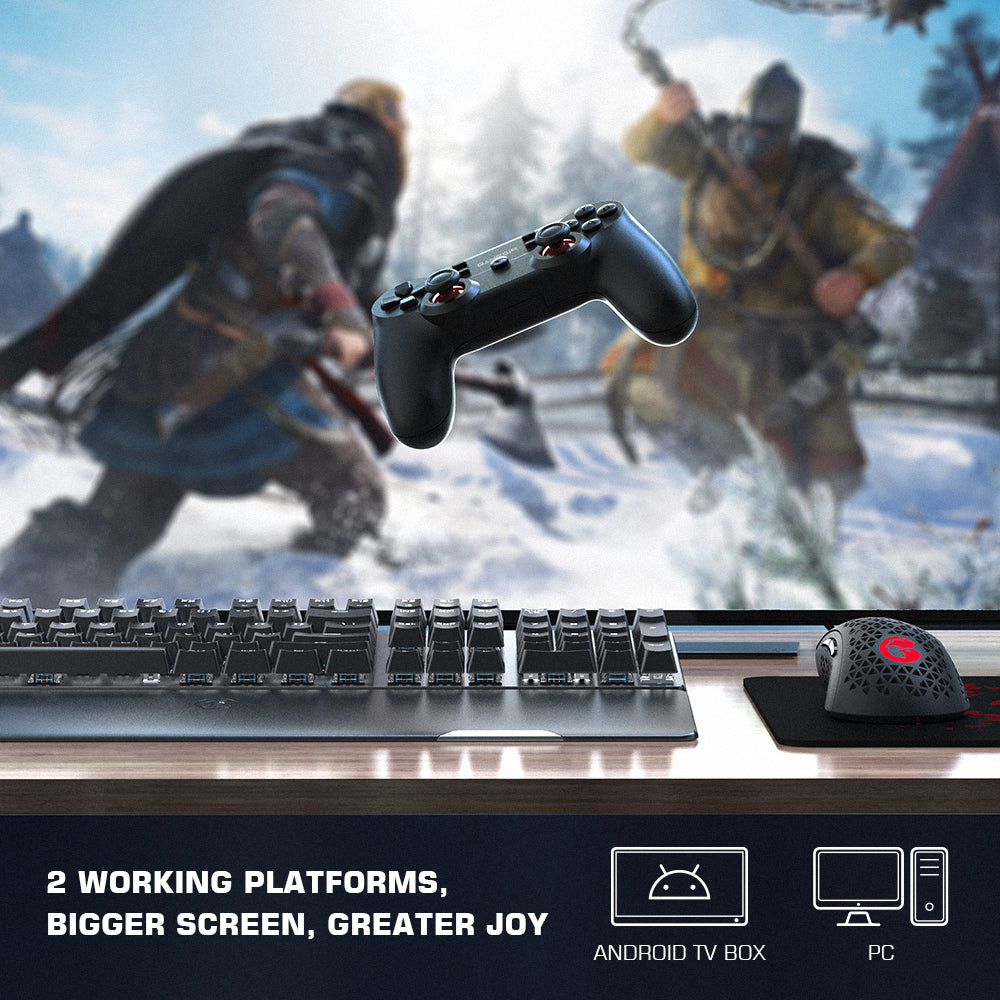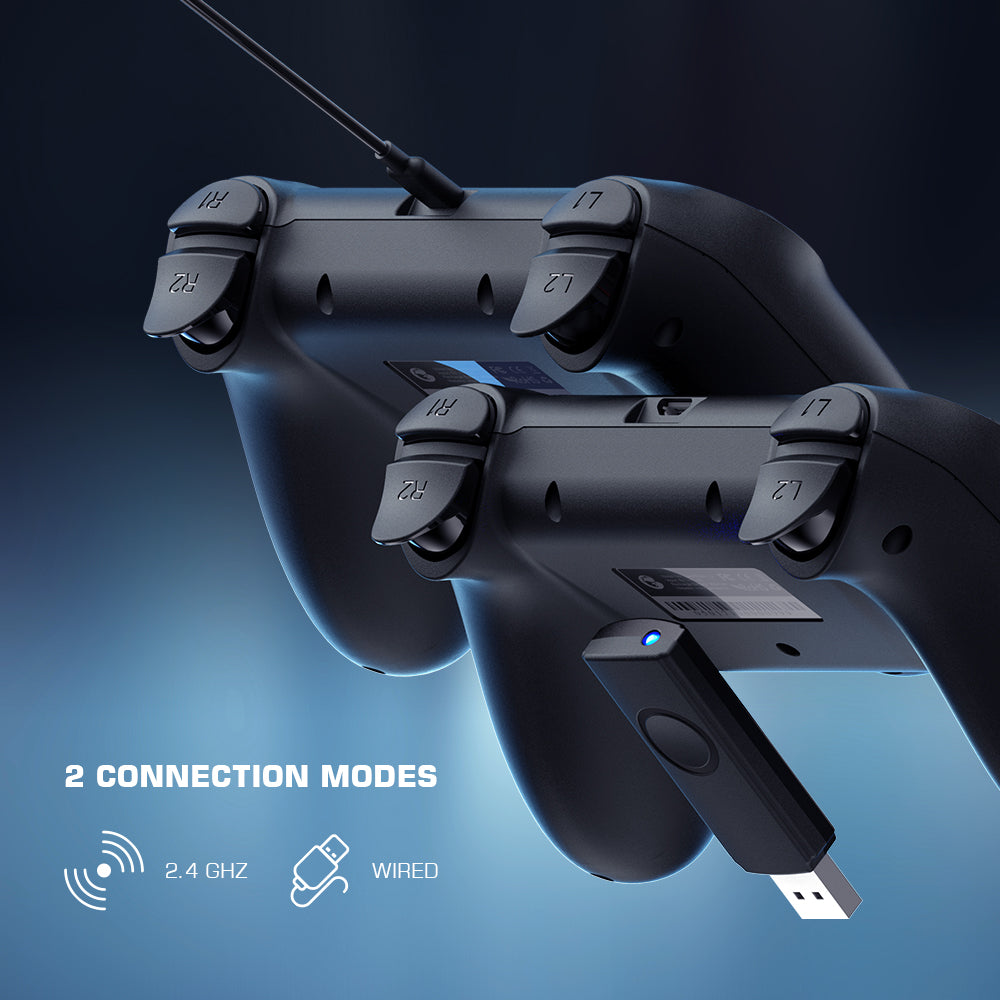 双模连接,支持PC & Android TV box
有线还是无线,这是个问题。
但是,作为双模控制器,T3 让游戏玩家享受
从有线控制器切换到无线控制器的自由。
此外,与 PC 和 Android 电视盒的兼容性使其成为您舒适的沙发游戏的理想游戏伴侣,无论是通过
附带的 1.8m 电缆或 2.4GHz 无线接收器(传输距离可达 10m)。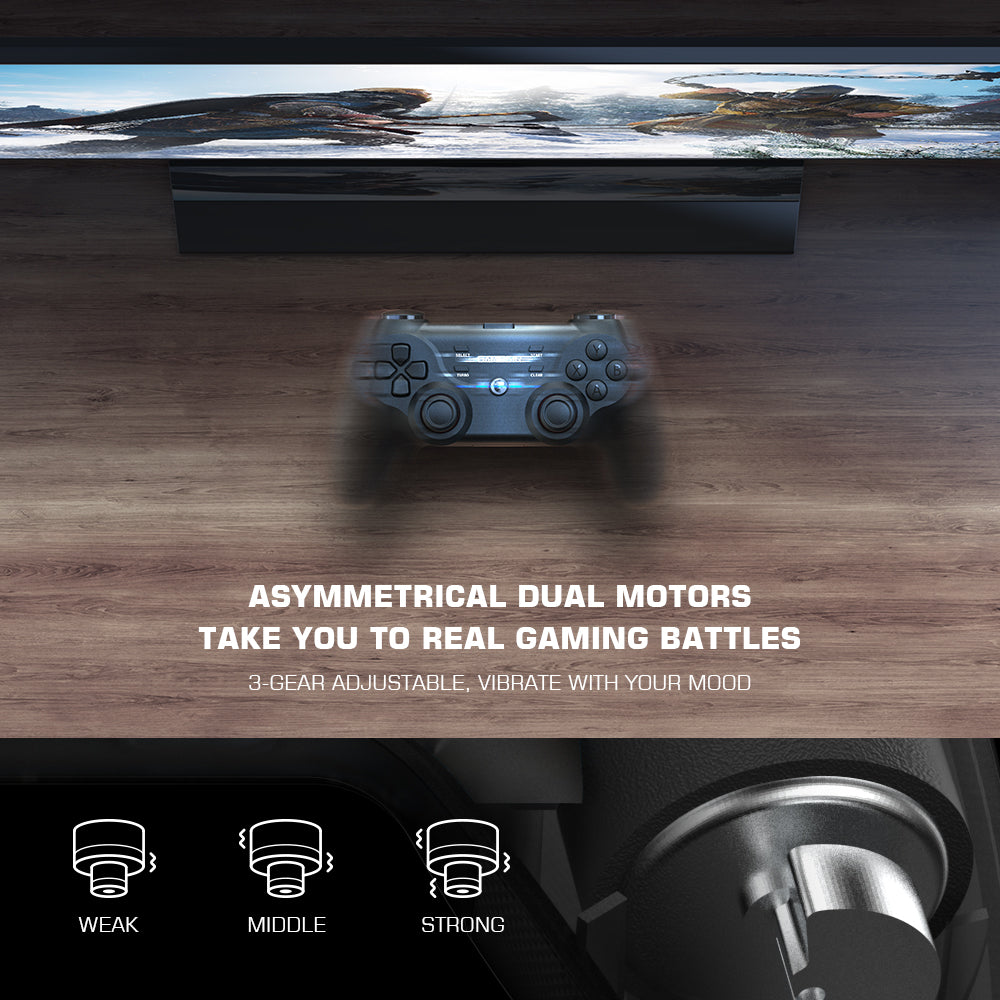 不对称双电机带你进入真实的游戏战斗
配备不对称双电机,
T3 offers a more dynamic and delicate vibration by creating different vibration strength on
the left and right grips.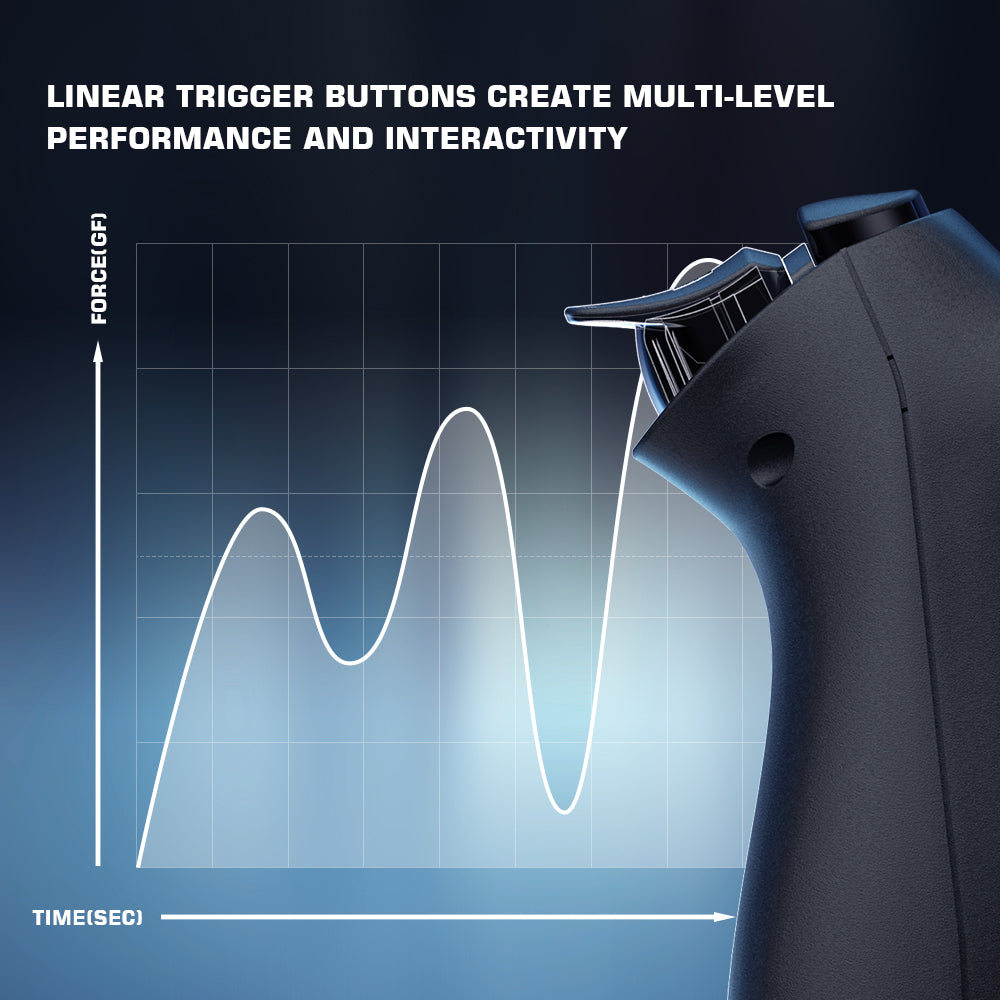 Linear trigger buttons create multi-level performance and interactivity
Linear trigger buttons allow you to control in-game speed or strength by adjusting your tension on them
in response to the gameplay,
thus realizing multi-level performance and interactivity in games.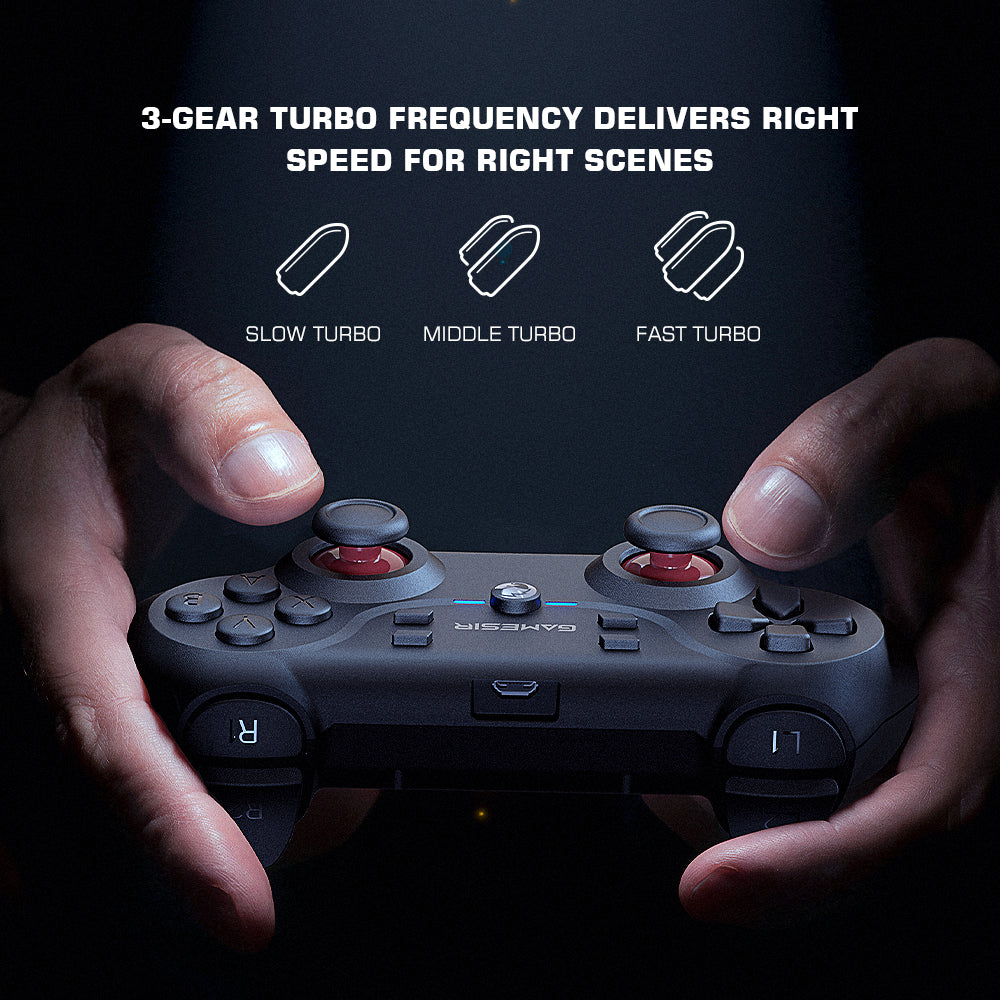 3-gear Turbo frequency delivers right speed for right scenes
With 3-gear Turbo speed to choose from, T3 helps gamers change to different speed while gaming.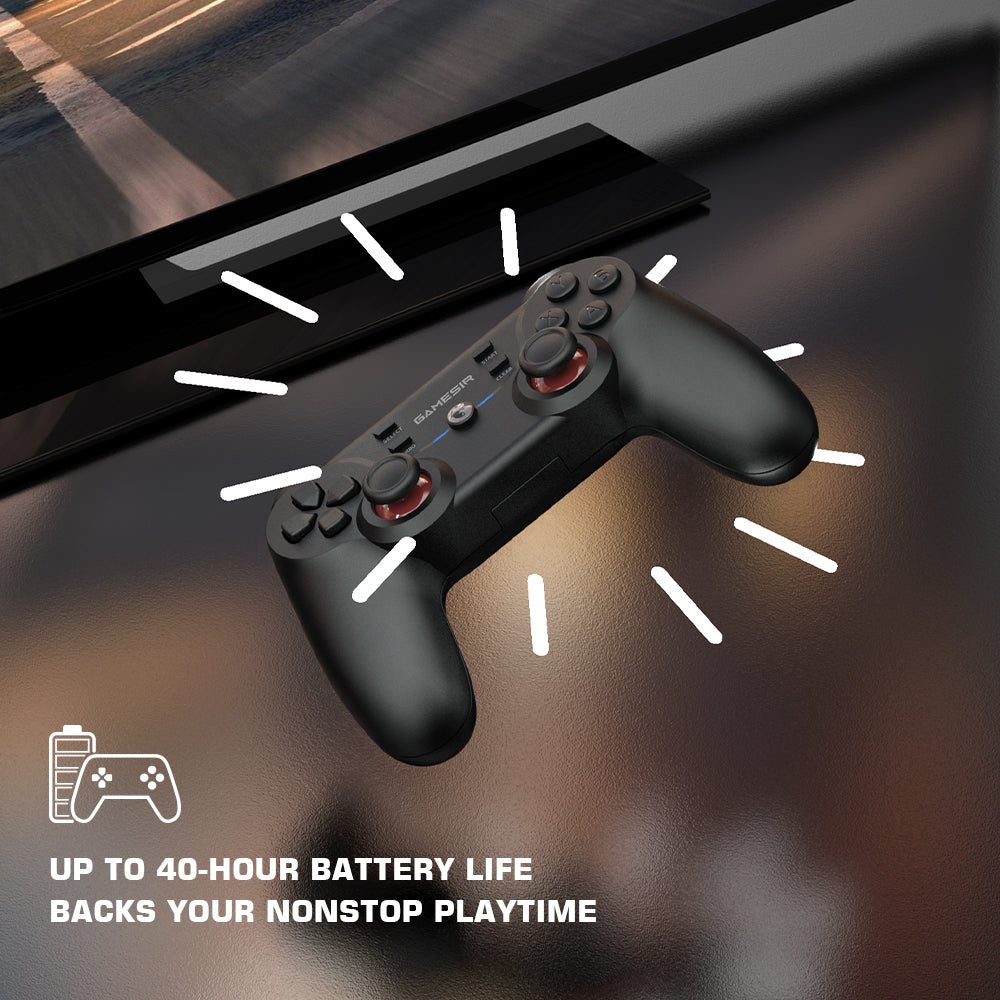 Up to 40-hourbattery life backs your nonstop playtime
Built-in with a 400mAh lithium battery, T3 can provide up to 40-hour battery life.
It helps gamers escape low battery anxiety and
gamers ultimate gaming experience.
Tech Specs:
Working Platform: Windows 7/10 or above, Android TV Box (Android 9.0 or above)
Connection: 2.4GHz Wireless / Wired
Vibration Motors: Yes
Battery: 400 mAh rechargeable Lithium battery
Product Size: 162*102*67 mm / 6.38*4.02*2.64 in
Cable length (Wired Mode): 1.8 m / 5.91 ft
Package Contents:
GameSir-T3 *1
Micro-USB Cable (1.8 m) *1
2.4GHz Wireless USB Receiver *1
User Manual *1
Certification *1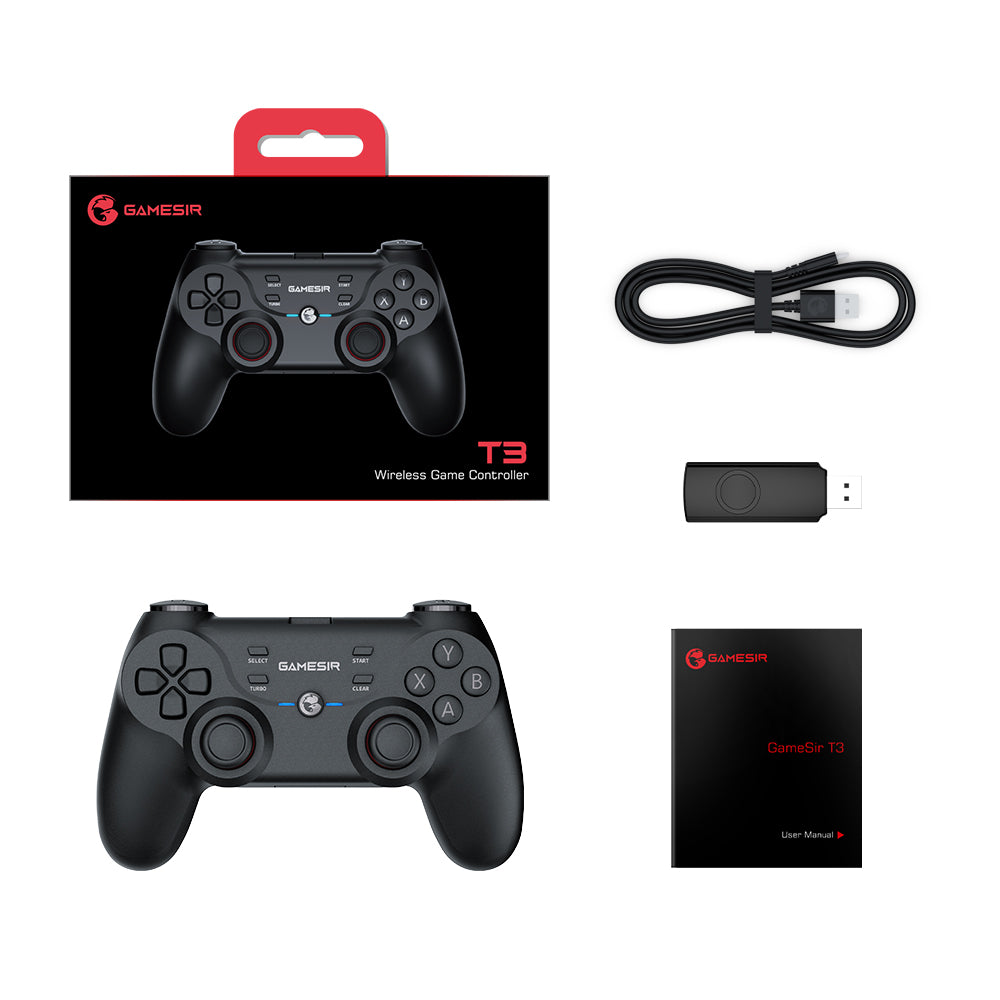 Special Note: 
1 . 巴西客户 请记得在 巴西海关要求的特殊说明空白或地址行中提供CPF ID ,没有它我们无法发货。2. 中东客户请用英文 输入您的地址 。3. 香港客户请用中文 输入您的地址 。 



 新的运输系统
我们现在可以运送到全球 180多个国家 和地区 !

另外,点击下方按钮前往全球速卖通官方GameSir商店购买即可。欢迎来到 GameSir 商店!