GameSir launches a Mobile cooling grip GameSir F8 Snowgon for Overheat Prevention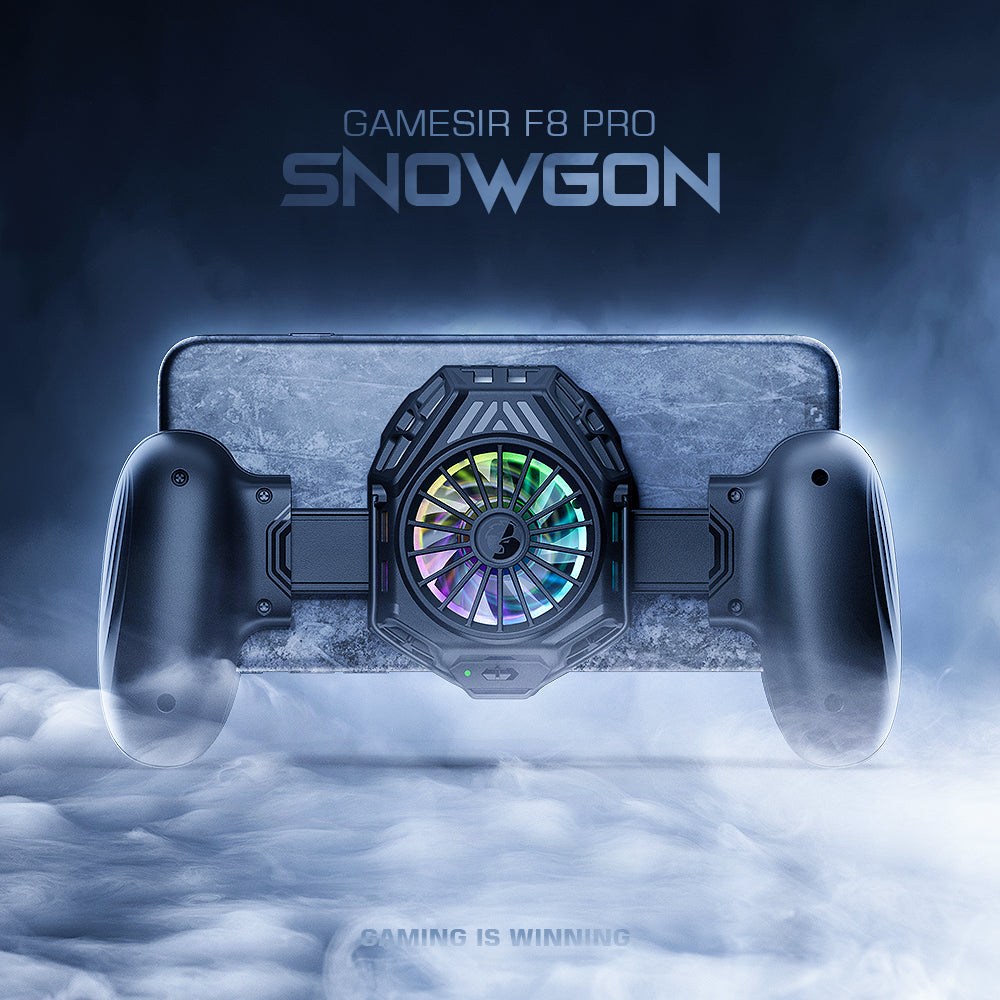 GameSir is a leading gaming components brand for gamers, GameSir announces Its new Gaming components for mobile phones, The GameSir F8 Snowgon Mobile cooling grip. Day by day People's interest in mobile gaming is increasing. And longtime gaming overheated the mobile phone, especially battery, processor, screen, etc. And it may cause Battery Meltdown, Forced shutdown, etc.
The GameSir F8 Snowgon is the best solution for drop down the phone temperature. GameSir used powerful semiconductor refrigeration technology it which helps to cool down the phone in one second. So, no more worries about phone overheating, keep gaming as long as you like.
GameSir F8 pro Snowgon, not just a mobile cooler but also a gaming handgrip that ergonomically fits on the hand and is very comfortable while playing games. It's perfectly compatible with Android and iOS phones.  F8 Pro can be freely stretched from both the left and right side, Support phones up to 173mm in length. It has more amazing features. GameSir designed it with a detachable Joystick. Players can customize its vertical height according to their own control habits and it provides a fast interaction as required in most games.
Furthermore, GameSir F8 pro Snowgon can also be used as a phone Holder to watching movies, videos, and doing other similar kinds of things. It has RGB LED lights which makes it looks more unique and changes the gaming environment and creates a next-level gaming experience.
The GameSir F8 pro Snowgon Mobile cooling grip will be available at 39.99 USD
Support our Indiegogo Campaign:
https://www.indiegogo.com/projects/gamesir-f8-pro-mobile-gaming-cooling-grip/x/20433748#/